You might have seen my previous post titled, Travel Aruba with kids – 5 Reasons to Stay in a Timeshare. I had some tips I wanted to add just about traveling with kids, not specific to timeshares or Aruba.
1. Buy a kid's suitcase for the plane
My friend Karilyn writes a travel blog, nobackhome.com. I bought two things based on her recommendation and I love them. The first is a kid-size pull-along suitcase where I can keep all his stuff for the plane: change of clothes, wipes, snacks, toys, books, activity bag, first aid kit, potty, iPad. This is the one she and I bought. It is so much easier to have all his stuff packed in one place, rather than stuffed into my and my husband's backpacks. Where's the crackers? I thought you had them? I want crackers!! Also, he was so proud to roll along his own suitcase, just like a grown-up!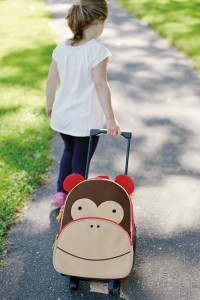 2. Buy a travel potty
The second item she recommended is a travel potty. This is essential for us – the potette plus potty (make sure you get the potette plus, the original doesn't open up to go on the toilet seat). We didn't bring it the first year when he was first potty trained and had to make him a potty out of a plastic bowl and a pool noodle. It worked, but this is so much better! It folds up and comes with a bag so you can put it in your kid's new suitcase for the plane.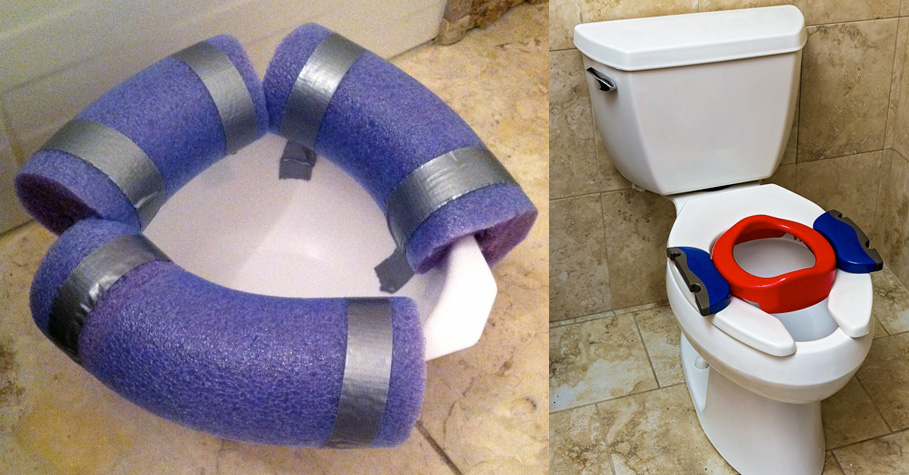 3. Wrap up small toys
Okay, this is not a necessity, well none of these ideas are, but it will make things easier and that's the point, right? Happy parents, happy kid? I use nobackhome's suggestion of wrapping up small toys for the plane and trip. They've been a lifesaver for us. Go to the dollar store, pick out some things your kid will like that won't be too messy. Wrap them. Hide them in your kid's new suitcase. Dole them out at appropriate times. Voila! This will keep your kid entertained on the plane, and then he/she can play with them on the trip. I would save some for the trip itself, who knows when you're going to need a little bribe, I mean positive reinforcement?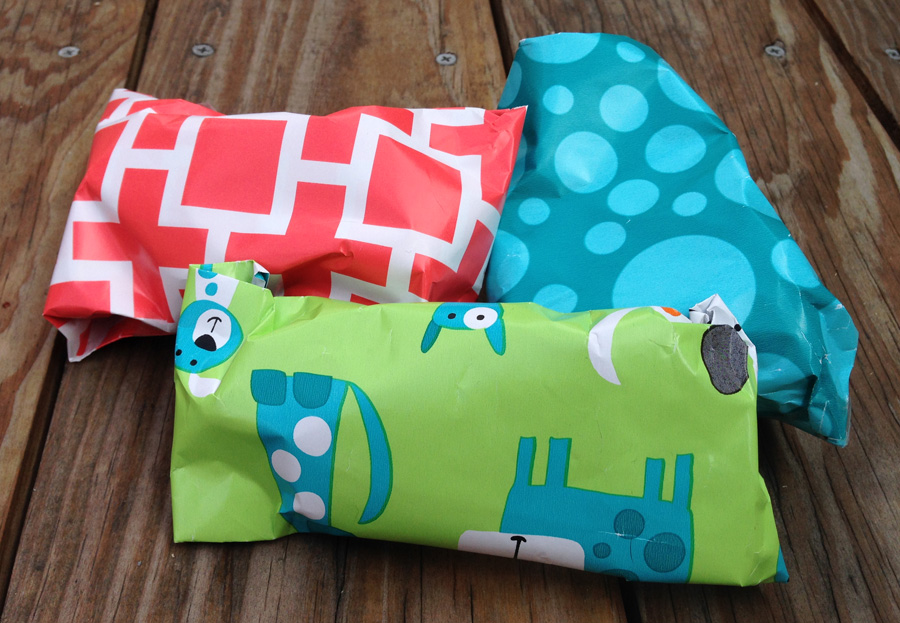 4. Snacks
Bring lots of snacks. I think every parent knows this already, but I had to say it. I bought some hard snack cups with a screw top lid that are awesome. We also just use resealable plastic bags.
5. Sunscreen
You can buy it there of course, but if you want your fav brand, bring it from home. The most important thing is to PUT IT ON! Nothing's worse than a sunburnt kid who can't go anywhere because he/she is in pain. My kid hates putting it on so we have to make it non-negotiable, every time. Hats & swim shirts are a big help too.
Do you have any tips for traveling with kids or ways to make my kid love putting on sunscreen?